VITALITY CENTRE GRAFTON STREET
No. 2 Grafton Street, (Above Cladagh Jewellers)
Dublin 2, Ireland
We are located above Cladagh Jewellers. Ring the bell at the side of Cladagh Jewellers.
Tel: (087) 788 3438
WhatsApp : +353 87 788 3438 Email: graftonstreet@dublinvitalitycenter.com
GOOGLE MAP
With an emblematic location in Dublin city centre, Vitality Centre Grafton Street has come to symbolise the new values of a world changed. Where once a bank stood, now a wellbeing clinic proliferates over Dublins most famous street bringing you FDA approved colonic hydrotherapy and globally recognised training standards.
Vitality Centres gut health plans have been changing lives for years and our Grafton Street clinic has come to symbolise a new Ireland, one that puts the importance of wellness above all other things. A favourite destination among visiting A-list celebrities, Vitality Centre Grafton Street enjoys an unmatched reputation for excellence and high quality wellness treatments and training.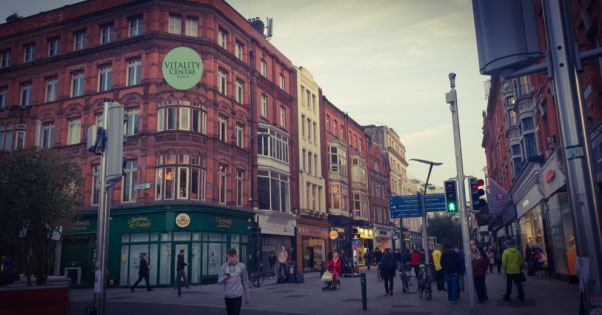 WELLNESS DUBLIN CITY CENTRE
Gut Health Treatments:
Colonic Hydrotherapy using The Harley Street Method
Liver Coffee Enemas using The Harley Street Method
Probiotic Implants using The Harley Street Method
Food Intolerance Test
Body MOT Test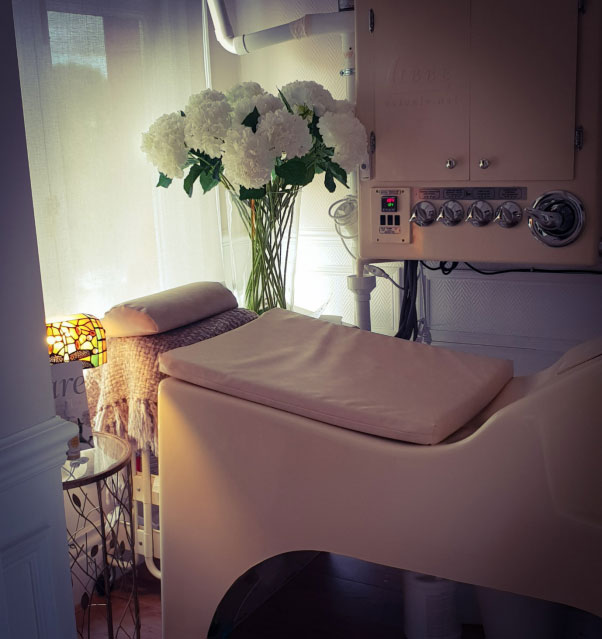 Colonic Hydrotherapy: At Dublin Vitality Centre Grafton Street, we use the advanced Harley Street Method of colonic hydrotherapy to cleanse away years of impacted feacal matter, toxins and imbalanced gut flora to benefit the body and uplift the mind. Boost vitality, reduce bloating, brighten skin and remove years of toxicity with our gut balancing colonic irrigation treatments that are designed for optimal privacy and results.
International Institute of Colonic Hydrotherapy: Vitality Centre is Europe's leading training facility for colonic hydrotherapy accredited by I-ACT, the only qualification which certifies practitioners to practice globally and in the USA under federal law. Train with us